We're excited to announce the launch of our newly refreshed Kent website, bringing you a more convenient and enjoyable browsing experience after a decade. The revamped website showcases our complete Kent range, allowing you to purchase Kent indoor and outdoor wood fires and accessories directly while our electric portable heating range remains exclusive to Mitre 10.
Kent has been synonymous with home heating for decades, offering reliable products that have warmed countless homes across New Zealand. Our new website reflects our commitment to providing quality heating solutions and simplifies the process of exploring our range to find the perfect fit for your home. With user-friendly guides and smart filtering options, discovering the ideal heating solution is now easier than ever.
You can now browse our indoor and outdoor wood fire options online, effortlessly filtering for homes of various sizes, whether up to or above 150m2. This ensures you can quickly find the best fire to meet your specific requirements. Our smart filtering system also makes it easy to shop for spare parts and accessories, allowing you to locate the exact components you need for our existing and legacy model fires.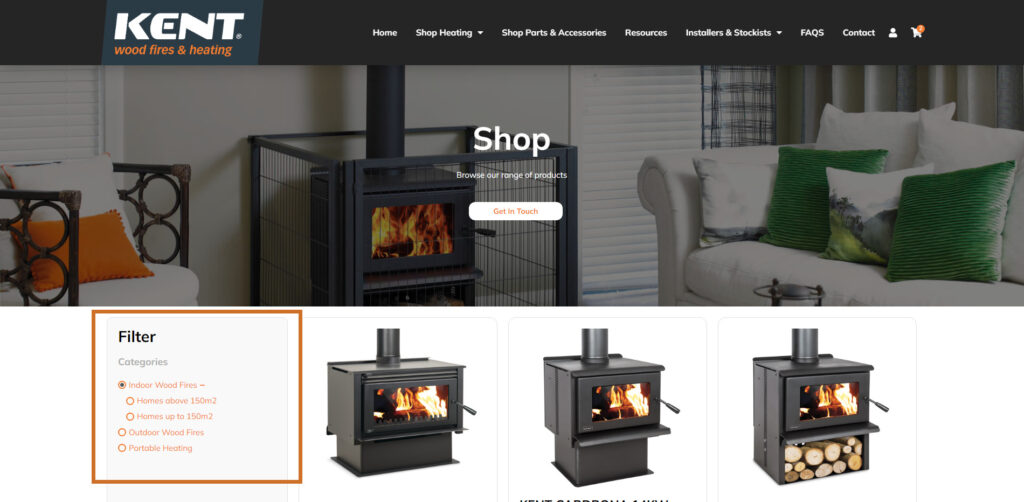 In addition to our product offerings, our website serves as a valuable resource hub, providing information on wood fires, electric heating, council requirements, and more. Access useful materials such as product brochures, spec sheets, and other relevant documents in our resources section. Additionally, our FAQs section addresses common inquiries to ensure you have the answers you need.